KQED Reviews Grand Fare
July 29, 2015
East Bay Express, Best Grand Businesses
Best Shoe Store: Solespace
Best Boot Camp: ProAction Athletics
Best New Interpretation of Meditation: The Black Pepper Buddha at Grand Tavern
Best Restaurant for a Date: Penrose
Best Movie Theater: Grand Lake Theater
Best Barbershop: Slick and Dapper
Best Bookstore: Walden Pond Books
Best Furniture Store: Uhuru Furniture
Best Wine Shop: Ordinaire
July 23, 2015
Grand merchants win big with Oakland Magazine.
Best Spirits Selection: Alchemy Bottle Shop
Best Greek/Mediterranean Restaurant: Ikaros
Best Frame Shop: Galleria Scola
Best Furniture Store: Uhuru
Best Insurance Agent: Ruth Stroup
Best Acupuncturist: Oakland Acupuncture Project
July 23, 2014
Grand Shops Win Best of the East Bay
Best Furniture Store (Readers' Choice): Uhuru Furniture and Collectibles
Best Designer Consignment Shop: Knimble Clothing & Knick Knack
Best Brunch: Camino
From the vault:
Stu Sweetow at first Oakland Indie Awards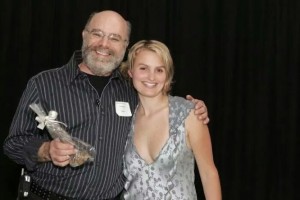 Erin Kilmer Neel presents AVC Video's Stu Sweetow, a chocolate "Oscar" as award for Grand Avenue Dynamo
Read Archived GABA Email Blasts
Grand Tree Maintenance Clarification
Studio Grand Owner Dies Suddenly
Campaign to Light-up the Parking Lot
June 25, 2014
Modigliani Cafe Reviewed in East Bay Express
 
Folks who live in the Grand Lake neighborhood must be thrilled about how their food fortunes have turned, with several legitimately great options cropping up in the past year or two.
The latest restaurant to join the area's food revival is humble in appearance: Located two doors down from the Grand Lake Theater, the Modigliani Cafe is just a tiny slip of a sandwich shop, with stools for maybe twelve diners at two bar counters and a decidedly unsexy commercial kitchen that takes up half the space. It's a cash-only, predominantly takeout kind of place. Read more
May 15,  2014
Penrose Reviewed in Oakland Tribune
 DiningOut It's show time at the Penrose
Hallowell's third venture riskier, more sophisticated
By Jessica Yadegaran
jyadegaran@bayareanewsgroup.com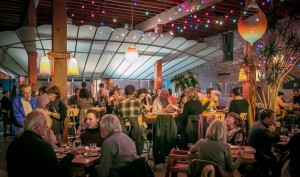 Chefs tame open flames beneath a backlit glass awning. Like Camino, just a few blocks down on this strip of Grand Avenue, Penrose is carved from brick and wood, and highly skilled hostesses maneuvercustomersaround tables as if it were intermission at the Orpheum.  Read more
April 4,  2014
Panorama Framing Featured in Oakland Magazine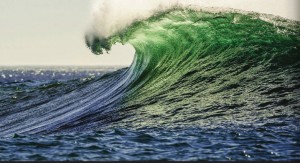 Panorama Framing has hosted artists at their store for several months. In the April issue of Oakland Magazine, a feature story describes the paintings, photographs and even surfboards currently on display. Read the article here.
March 28,  2014
Camino Featured in the New York Times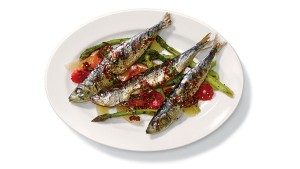 Russ Moore's sardines and asparagus with citrus, chiles and sesame seeds.
DWIGHT ESCHLIMAN FOR THE NEW YORK TIMES
By MARK BITTMAN
Last month I ate at Camino, a Cali-Med-Asian (that is, no-holds-barred) restaurant in Oakland, Calif. Camino is funky and open, and its look, which lacks pretense, offers little clue about the delights that await. There are long wooden communal tables for you and 29 of your closest friends, over which hang chandeliers that could pass for medieval drying racks. There's live fire in a wide-open kitchen. The whole effect is even more casual than the upstairs at Chez Panisse in Berkeley, which was perhaps the original setting for tablecloth-free four-star food. It was also the place where Russ Moore, Camino's chef and co-owner, worked for 20 years.
March 7,  2014
East Bay Express by Madeleine Key 
Studio Grand Offers a New Space for Artists and Musicians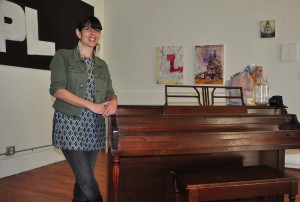 When Holly Schneider opened an intimate arts space at 3234 Grand Avenue (in the former location of Red Crow Yoga Shala) last September, she didn't foresee hosting nearly as many concerts as she has. Her intention was to create an informal space where artists and community members could experiment, teach, create, collaborate, and, yes, perform. Read more
February 14,  2014
Grand Bakery Featured in J, the SF Jewish Magazine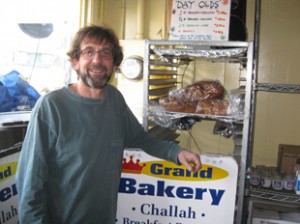 With its weathered floors, homey atmosphere and awesome new high-capacity oven, Grand Bakery is an institution on many levels — from being able to make such a long go of it as a fully kosher establishment to its Grateful Dead posters to the way it blankets the local Jewish community. Read more
Jan. 30, 2014
Hybrid Food Market Coming to Grand Ave.
Luke Tsai, writing in the East Bay Express, reported on plans for the site of the former Monkey Forest Road, which recently closed. He wrote that it will be "a project that combines elements of an artisanal food market, a beer-and-wine garden, a cheesemonger/charcuterer, a takeout counter, and a coffee shop — so, Rockridge Market Hall meets Gregoire meets Local 123."
Jan. 15, 2014
Penrose Opens on Grand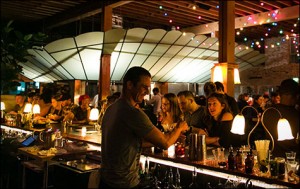 The East Bay Express featured a review about Charlie Hallowell's latest restaurant, across the street from his Boot and Shoe Service. Read it here.
Dec. 19, 2013
City Auditor reports $2.3 million in parking refunds to be returned
City Auditor, Courtney Ruby's press release today states:
As a result of the City Auditor's Parking Ticket Management Performance Audit, the City of Oakland has gone back and set aside $2.3 million for parking refunds due to citizens for years 2008, 2009, and 2010.
The Parking Ticket Management Performance Audit released by the City Auditor in December 2012 reported that the City was holding more than $316,000 in overpaid parking tickets from residents and businesses in FY 2010-11 alone. Under California Government Code sections 50050-50051, public agencies are required to hold such unclaimed funds for three years and notify citizens of overpayment before the agency can use the overpaid monies. Oakland previously has neither notified citizens of overpayment or had an adequate refund process – instead, the City placed the burden on citizens to identify the overpayments and request a refund.
The City Administrator's FY 2012-13 Fourth Quarter Revenue and Expenditure Report presented to the City Council in November revealed that, as a result of the audit, Administrative Services needed to set aside $2.3 million in City funds to pay for three years of parking refunds. "Our audit identified a gaping hole in the Administration's processes," concluded City Auditor Ruby. "I am pleased with the Administration's diligence after the audit to identify the magnitude of the problem and to properly set aside $2.3 million owed to the citizens."
The Administration will send notifications of the overpayments January 9 through March 9, 2014. Citizens will have 60 days to respond. Refunds may also be requested by submitting a Refund Request Form (click here).
For a copy of the Parking Ticket Management Performance Audit, visit:
Dec. 11, 2013
DA to protect businesses from name squatter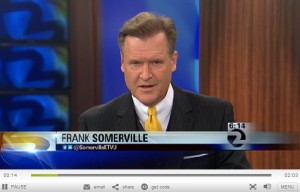 Tom Vacar from KTVU reported today that the Alameda County District Attorney filed a lawsuit against a man who allegedly filled false claims to take existing business names. According to the report, the man offered to sell the names back to businesses on Grand and Piedmont Avenues.
Nov. 5, 2013
Oakland Magazine: Grand Avenue Revival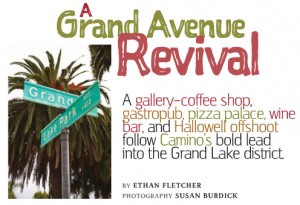 Oakland Magazine recently ran a four page spread on the excitement happening in the Grand business district.
"Grand Avenue seems to have always been overshadowed by its more happening neighboring thoroughfare, Lakeshore Avenue. While cool coffee shops, pizzerias and bars dotted Lakeshore Avenue, Grand seemed to be stuck in time, filled with quaint, but hardly destination-worthy, mom-and-pop businesses." Read the article here
October 25, 2013
Walden Pond Anniversary in Montclarion & Tribune
By J.M. Brown, Correspondent
OAKLAND — Paul Curatolo was just 7 when his father opened Walden Pond Books on Grand Avenue in 1973, sharing a small space with a plant store to play on themes in Henry David Thoreau's beloved work of literature.
"I grew up on this block," Curatolo said of the 3300 block of Grand Avenue, where at 17, he began working part-time in the store he now co-manages.
Forty years and two locations later, the landmark business, which has survived threats posed by chain stores, the Internet and the Great Recession, is still going strong.
"We feel we have served the people of Oakland," said the founder, Marshall Curatolo, who at 85 can still be found behind the counter or roaming the store chatting with customers. Read the article.
Oct 11, 2013
The Alley Voted Best Dive Bar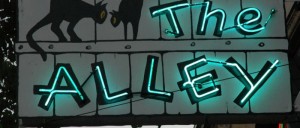 Visit Oakland ranked The Alley as Oakland's best dive bar.
1. The Alley
A dark bar where the walls are covered in visitors' business cards and piano man Rod Dibble has been playing nightly since 1960. Come for the affordable food and drinks, the friendly customers, and to wobbly belt out your favorite tune. Read the Article 
Sept. 30, 2013
Ordinaire Reviewed in Oakland Tribune
by J. M. Brown
"I love that I'm in between an expensive chocolate shop, a coin exchange and a Domino's Pizza," said Bradford Taylor, proprietor of wine bar and shop Ordinaire, 3354 Grand Ave., which opened next to Michael Mischer Chocolates on Aug. 22 and marked its grand opening Friday.  Read the article
Sept. 3, 2013
The Star Reviewed in East Bay Express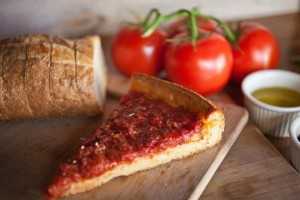 By Luke Tsai
Let me start with a disclaimer: I love Little Star Pizza. Ever since the San Francisco-based temple of Chicago-style deep-dish pizza opened its first East Bay location, in Albany, three years ago — when I took my first bite of that crisp, cornmeal-based crust and tasted that chunky, perfectly balanced sauce — well, let's put it plainly: No other deep-dish pizza has had a place in my heart.
July 22, 2013
Grand Businesses Best of East Bay Express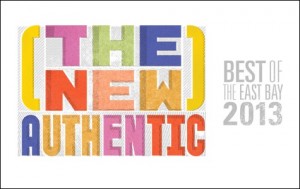 Best Furniture Store: Uhuru Furniture, 3742 Grand
Best Gluten-Free Baked Goods: Monkey Forest Road 3265 Grand
Best Acupuncture: Oakland Acupuncture Project 3718 Grand
Best Service at a Restaurant: Boot & Shoe Service 3308 Grand
July 19, 2013
Grand Tavern 
Featured in SF Chronicle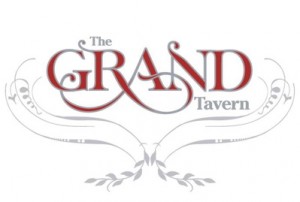 by Karen Reardanz
"Driving down Grand Avenue in Oakland, you might not even notice Grand Tavern. But tucked away in an old renovated home on the bustling street, the pub – owned by Temoor Noor, who is also a partner in the new Tribune Tavern – is home to good pre-Prohibition-style cocktails, seasonal food, abundant outdoor seating and a quirky interior."  To read the whole article click here
July 9, 2013
Grand Businesses Best in Oakland Magazine

Oakland Magazine presented Best-of awards to the following Grand businesses
Best Bookstore – Waldon Pond
Best Manicure/Pedicure – Natural Nails Plus
Best California Cuisine – Camino
Best Mediterranean/Greek Cuisine – Ikaros
June 20, 2013
Grand Lake Theater Previews Fruitvale Station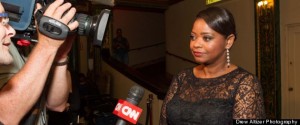 According to Huffington Post, Oakland's Grand Lake Theater rolled out the red carpet on Thursday night as hundreds gathered for a private screening of "Fruitvale Station," the film outlining the last day of Oscar's Grant's life before he was killed by a BART police officer.
The film's cast and crew, including Octavia Spencer, Michael B. Jordan, Forest Whitaker and others, attended the screening at Oakland's famed Grand Lake Theater–just miles from where Grant was killed.
June 8, 2013
Second First Thursday on Grand a Success
According to Ken Katz on Facebook:
Considering that this marked only the second incarnation of First Thursdays on Grand, tonight's event was hugely successful. Photos in the order posted are from the "Fashionista" Fashion Show at Urban Boutique; a Patrick Kelly Spikes' shadow box on exhibit at Rebooty; Harry Best playing in front of Galleria Scola where Elida was exhibiting her own prints and assemblages; Bradford Taylor during the sneak peek into the interior of The Red Whale; artist Kevin Keul with Lili Smith and the "Lost Sidecar" — one of the mixed-media pieces he is exhibiting for the first time at Panorama Framing.
See Ken's Facebook photos here
June 4, 2013
Michael Mischer Chocolates Featured in Sunset Magazine
The Insider Guide reports, "Incongruously placed between a gym and a weight-loss center is one of Oakland's sweetest spots. The house-made chocolates are as beautiful as they are creative and delicious. You can choose from truffles (called by their German name, pralinen) or spiced and salted bars all produced by German-born Mischer. Choose from traditional fillings such as chocolate ganache and caramel, or something a little more offbeat, like chipotle or lavender and honey."
http://www.sunset.com/travel/insider-guides/michael-mischer-chocolates-oakland-00418000076985/
May 17, 2013
Results of Survey about Grand Avenue Businesses
Thanks to Ken Katz and David Flack for performing this survey. Go to this website to read the results
http://grandlakeneighbors.org/?p=557
October 2012
Larson Shores Architects featured in article on Monkey Forest Road in Interior Design magazine
 http://www.interiordesign.net/slideshow/2737-Monkey_Forest_Road_Leads_to_Coffee
.php?photoId=405847&photoUrl=%2Fphoto%2F405%2F405847-
September 20, 2012
Article About Oak Common in Refinery 29
Read Article About Oak Common, a men's and women's clothing shop recently opened at 3231 Grand (next to Newfangles). http://www.refinery29.com/oak-common-preview
Here's their website: http://www.oakcommon.com/
May 8, 2012
Longtime Letter-carrier, Joan Reilly, Dies
Several merchants and residents gathered last Saturday for a memorial to Joan Reilly, the petite letter carrier who brought mail to the upper Grand businesses and residences. She had been on the route for at least 20 years, and died about a year after she retired. Her family requests that donations in her name be made to the City of Alameda Animal Shelter.
April 10, 2012
Monkey Forest Road featured in California Home Design
Feb. 22, 2012
Monkey Forest Road, Ikaros and Rebooty in East Bay Express
http://www.eastbayexpress.com/ebx/grand-lake-and-lakeshore/Content?oid=3131842
Jan. 28, 2012
Oakland Tribune article highlights new Grand businesses
http://www.insidebayarea.com/ci_19837914
Jan 6, 2012
10 Great Things about Grand Tavern

Oakland Mayor Jean Quan Hears Grand Parking Woes

September 20, 2011
Oakland Tribune Reports on Bonaire Bakery Re-opening on Grand Ave
http://www.insidebayarea.com/ci_18903364?IADID=Search-www.insidebayarea.com-www.insidebayarea.com
June 24, 2011
Montclarion ran a story about Natural Nails Plus at 3527B http://www.contracostatimes.com/montclarion/ci_18338859?nclick_check
March 21, 2011
Sunday's LA Times Travel Section had a positive article about Oakland, including Grand stores. http://www.latimes.com/travel/la-tr-oakland-20110320,1,2662774,full.story
July 14, 2010
Walden Pond Books Wins East Bay Express "Best Book Store." http://www.eastbayexpress.com/ebx/best-bookstore/BestOf?oid=1921529
July 14, 2010
Grand Tavern Wins East Bay Express "Best Unidentifiable Veggies" http://www.eastbayexpress.com/ebx/best-unidentifiable-veggies/BestOf?oid=1922831
July 14, 2010
Boot & Shoe Service Wins East Bay Express " Best Nouvelle Pizza" http://www.eastbayexpress.com/ebx/best-nouvelle-pizza/BestOf?oid=1922947
July 14, 2010
Camino Wins East Bay Express "Best Use of a Fireplace" http://www.eastbayexpress.com/ebx/best-use-of-a-fireplace/BestOf?oid=1922833
July 13, 2010
Grand Lake Theater in SF Chronicle http://www.sfgate.com/cgi-bin/article.cgi?f=/c/a/2010/07/13/DDL01EC491.DTL
April 14, 2010
Boot and Shoe Service Reviewed in East Bay Expresshttp://www.eastbayexpress.com/ebx/boot-and-shoe-service-serves-masterful-pizza/Content?oid=1689688
March 31, 2010
Rod Dibble and The Alley Reviewed in the East Bay Expresshttp://www.eastbayexpress.com/ebx/steak-like-mom-used-to-make/Content?oid=1668657
March 5, 2010
Boot and Shoe Service reviewed in Oakland Tribunehttp://www.insidebayarea.com/search/ci_14493003?IADID=Search-www.insidebayarea.com-www.insidebayarea.com
February 26, 2010
Read about Grand Bakery's Bob Jaffe in the current East Bay Express Insiders Guide http://www.eastbayexpress.com/ebx/profile-bob-jaffe/Content?oid=1623568
Silver Moon, Waldon Pond and the Grand Lake Theater were also mentioned http://www.eastbayexpress.com/ebx/grand-lake-and-lakeshore/Content?oid=1623549
January 7, 2010
Oakland's Grand Avenue shines with new star restaurants, tavern